Helping Individuals for 30 Years
Need an Estate Planning Firm?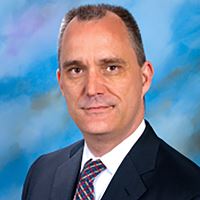 Schedule a Free Consultation by Calling

(845) 764-8104
At Martin Law PC, we believe in a comprehensive approach to managing real-life issues and we want you to feel confident about the choices you make. Let us guide you in preserving your family's assets and protecting your future interests so you can experience peace of mind knowing you made the right decisions.
What can you expect as our firm's client?
30+ years of legal experience
Customized plan according to your needs
Personal attention from start to finish
Create a plan that honors your wishes
Proudly serving Westchester County,

Putnam County, and Dutchess County
Our Hudson Valley Estate Attorney knows that experience matters in preparing your Estate Plan. An Estate Plan can impact other areas of the law, such as lawsuits, bankruptcy, divorces, and other areas of law.
---
Call our firm today at (845) 764-8104to discuss your case.
---
What is Estate Planning?
Estate Planning is the creation of a definite, but flexible plan for managing your assets while you are alive, if you become ill, and when you pass. The starting point is often: Who gets the property that you own? Property such as real property, business interests, investments, insurance proceeds, personal property, and personal effects will be distributed and managed by a representative who you name.
A well-drafted estate plan will ensure your estate assets pass to who you want, when you want, and in the manner you have chosen.
Martin Law PC can help you with any of the following:
My family is not typical or traditional, what can I do?
Today's families are realizing that traditional Estate Planning methods are failing them. Complex issues including Medicaid, disability, the remarriage of a surviving spouse, step-children, divorce (especially among surviving children), and the financial problems of beneficiaries often render the traditional Estate Plan ineffective.
That is why it is important that you take the time to carefully plan your estate and amend it, if necessary. Doing so can greatly save your family stress, money, and headache after you have passed.
---
Ready to get started? Call Martin Law PCto schedule your free initial consultation.
---
What Our Clients Are Saying
The service has been excellent

Fred Cantor

Michael and his staff are extremely professional and thorough.

Risa Getman

"It was the best decision I ever made. Each time I had a question about something, they were there with the answers."

Robert Beahan
Our Values What Sets Martin Law Apart?
We have more than 20 years of legal experience.

We help our clients find the peace of mind they need.

We offer both personal attention and professional skill.

We take pride in protecting the wishes of our clients.

We offer our clients free and confidential consultations.
Free Consultations Available
Contact Our Offices
Whether you have questions or you're ready to get started, our legal team is ready to help. Complete our form below or call us at (845) 764-8104.